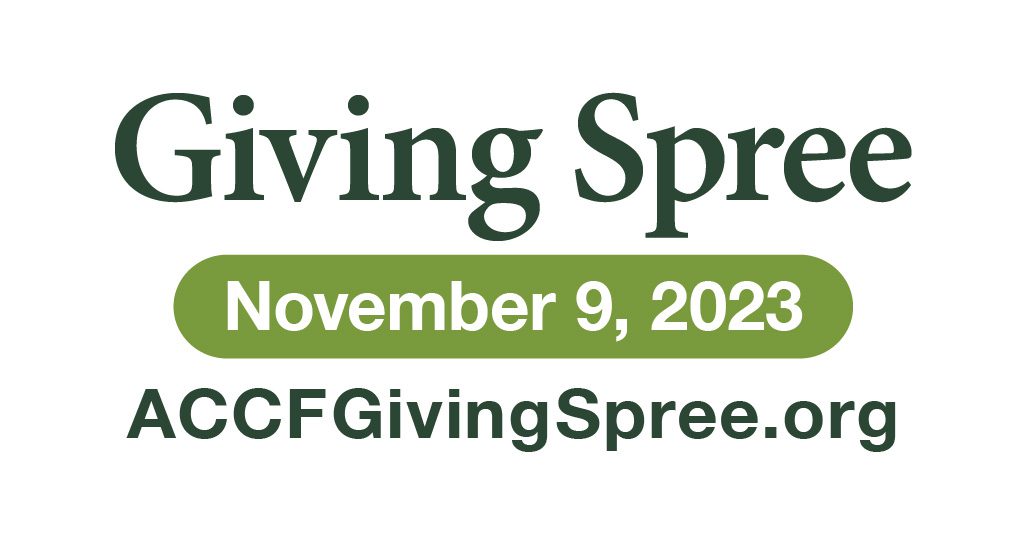 Did someone say matching funds?
Donate to GCT through the Giving Spree and GCT will receive matching funds!
Thank you for your continued support!
We hope we can count on your donation to GCT through this year's Giving Spree!
Three ways to make your gift count for more!
Supporting #46 Gettysburg Community Theatre through the Adams County Community Foundation Giving Spree means your gift counts for even more than its face value. Here are three ways to grow your gift:
When we participate in the Giving Spree we receive a share of the Giving Spree Incentive Pool in proportion to the gifts we receive during the Spree. The more you give to us during the Giving Spree, the greater our share of the Incentive Pool.
If you designate your Giving Spree contribution as a Forever Gift you will be adding to our endowment. Your one-time gift, invested with others, will generate support for Gettysburg Community Theatre every year for decades to come.
This year's Giving Spree includes prizes for the organizations who see the biggest increase in their endowment through Forever Gifts. With your help we will reach that top tier!
Please participate in this year's Giving Spree. We'd love to see you on November 9 from 3-7 pm at Gettysburg Area Middle School for our LIVE! in-person event, or simply drop off or mail your gift to the Adams County Community Foundation now. You can also give online on Nov.9. All the information is available at ACCFGivingSpree.org.