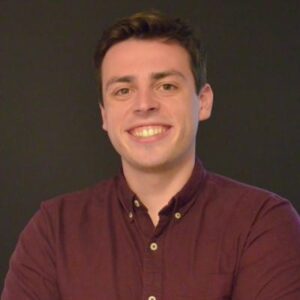 SPECIAL GUEST SPEAKER
Announcing Our Special Guest Speaker for our 15th Annual Gala 15th Annual Gala ONCE UPON A TIME 6-8pm Saturday, March 18, 2023 at The Gettysburg Hotel Ballroom!
One of the first students of Gettysburg Community Theatre, JARED HERR began performing at GCT during its inaugural year OF 2009. Some favorite shows include Honk Jr. (Ugly), Oliver (Artful Dodger), You're a Good Man, Charlie Brown (Charlie Brown), and The Music Man Jr. (Harold Hill, with his brother Josh as Winthrop). After graduating from Gettysburg Area High School, he went to Davidson College in North Carolina, majoring in film and media studies. There he was a member of the Wildcats swim team, president of the improv comedy troupe, and the weekly trivia host. He currently resides in Washington, DC where he is an assignment editor and production assistant with NBC4 Washington. GCT will always be a special place for him and the entire Herr family.
Join GCT for an evening of friendship, hors d'oeuvres, cash bar, raffles, photo opportunities with Cinderella and friends, and live entertainment.